Calling all Clarion Residents – come along to Free Community Fun Day on 24th August
Lee Green Lives has been working with Clarion Futures to find out what local people's priorities are.  One of the big issues that has come up is local people wanting more community events in the local area.  So we are organising a community fun day on Saturday 24th August on the Leybridge Estate from 1 to 5pm.
We are delighted that Lee Green Youth Club will be joining us and supporting the young people's activities and also local MP, Janet Daby, will join us on the day.
You can help us plan by suggesting tracks for the playlist for the day (remembering it is a family event).
For more information call Shirley Kirkland on 07706 931986 or email info@lgl.org.uk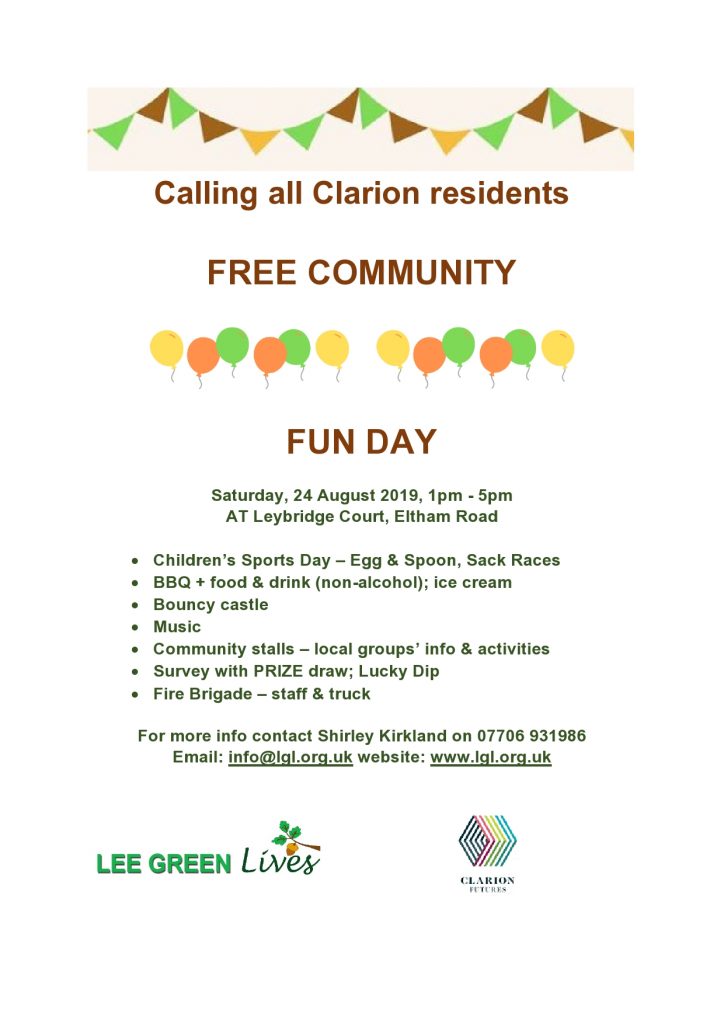 ---
Make Lee Green even better – have your say!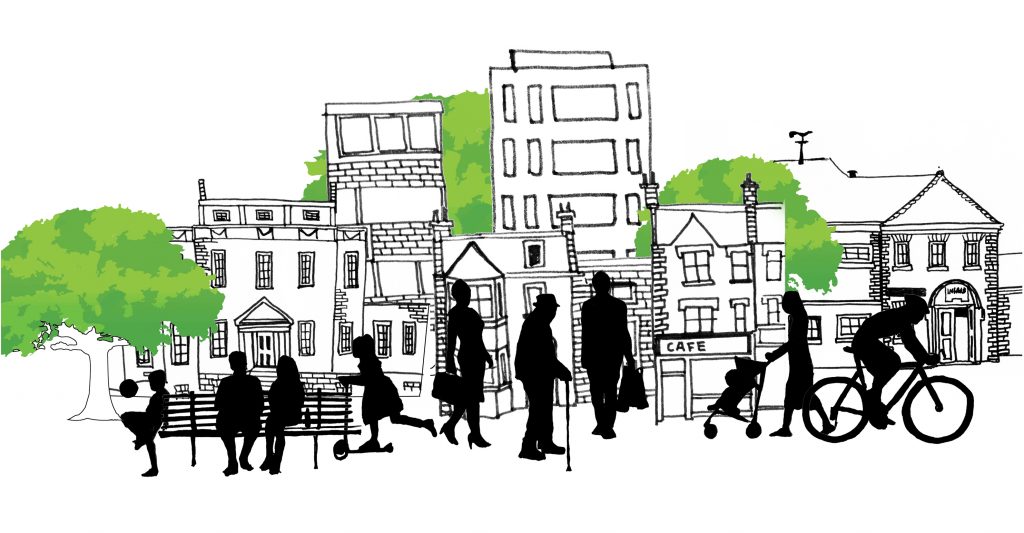 Make Lee Green even better is a new survey organised by Lee Green Lives (LGL) community group with support from our partners.
In the next few weeks we will be knocking on doors in housing estates run by Clarion Housing and Lewisham Homes, asking people questions aimed at helping develop new or adapt existing activities or services. Click here for more details.