We're open again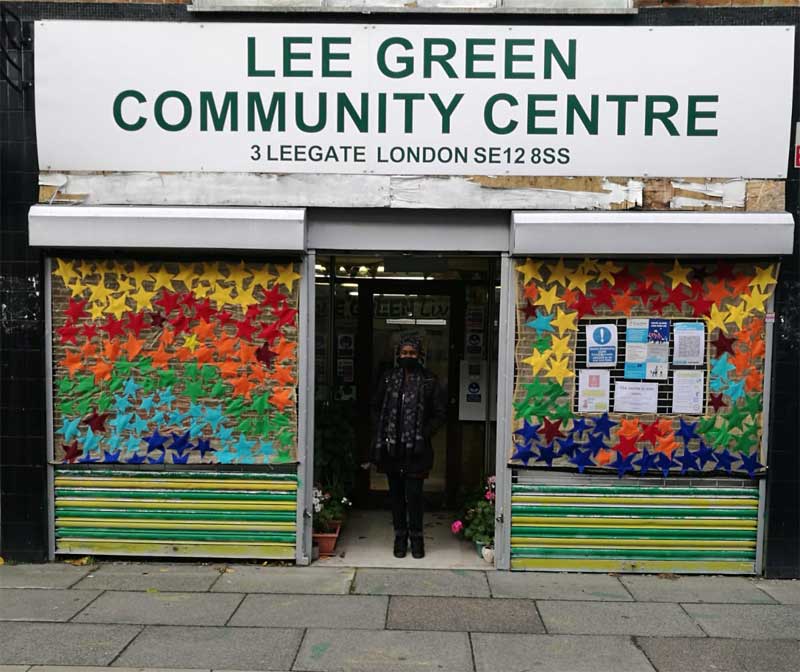 Lee Green Community Centre is now open –
With its biggest programme ever
Covid-19 hit us hard in the 12 months since the pandemic first hit. The succession of lockdowns meant we were only able to reopen – and that due to heroic efforts – for a couple of months in the autumn of 2020. Now, within Government guidelines, we are open, with the biggest programme of activities ever.
However, it does mean we have had to reduce numbers at any one time to fall in with social distancing requirements. We also have established health and safety guidelines for users and session leaders alike. While we have plans for some remote provision, the vast majority of our users wish to return to directly-provided classes.
One of our activities, Coffee & Chat run by Lee Fair Share, has resumed their Monday afternoon sessions in a nearby park. If the weather proves too cold or rainy, they will return to the centre.
Others that started almost immediately were our Computer Classes and Reading & Writing.
A Sewing Class is also up and running, while the ever-popular Healthy Exercises got going a little later – all in line with Government guidelines.
Meanwhile, Advocacy & Support – offering help for people with problems ranging from benefits and council tax to housing or employment – has a new worker, is also a weekly feature. Although by appointment, people can ring and talk to the worker if they cannot attend the centre in person.
The full programme is published separately. If you need help and/or advice, would like to join a class, or think you would like to help out as volunteer, please contact Shirley Kirkland, Lee Green Lives community centre coordinator:
Please check with Lee Green Lives centre coordinator, Shirley Kirkland, to be sure that your activity is running, or book an appointment for the Advocacy & Advice service.
Contact info@lgl.org.uk; or telephone 07706 931986 and leave a message.