Sorry, but we're having to close again for the lockdown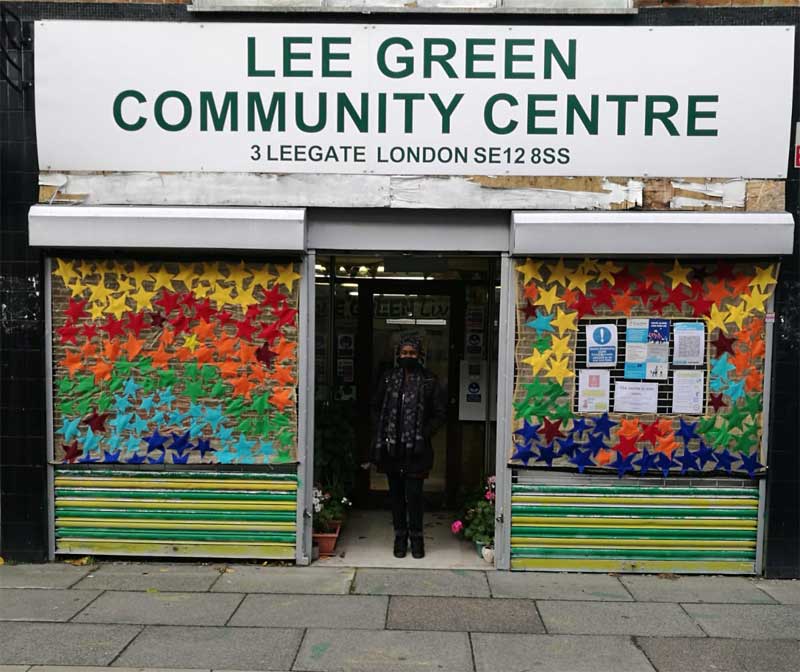 We are really sorry but, once again, we are have had to close the Community Centre. This time it will last for at least the duration of the current lockdown – Thursday 5th November until Wednesday 2nd December.

It is especially sad as we at Lee Green Lives had worked so hard to reopen, making sure all the people who lead and take part in our activities and use our services could do so in the safest possible conditions.
However, we will continue to provide advice and support to people needing help with Council Tax relief, Housing Benefit, etc. We can help you register with Lewisham Council, upload documentary evidence and talk you through the process, as well as help you with referrals to health agencies. Contact: Shirley Kirkland on info@lgl.org.uk; or text 07706 931986.
If you need help of any other kind, please contact:  www.lewishamlocal.com/request-support/ or call Community Connections Lewisham on 0330 058 3464 (open Mon-Fri 9.30am-4pm for anyone age 18+).
For information and news on the latest guidance, food banks, volunteering or other support, visit Lewisham Local online: www.lewishamlocal.com/
Take care of your health and please follow the guidelines on handwashing and social distancing, especially if you have underlying health conditions. We look forward to seeing you all again as soon as possible.
With our best wishes
Lee Green Lives Trustees